Erasmus MC – Department of Public Health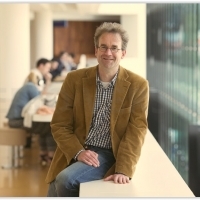 Frank van Lenthe
Frank J. van Lenthe is Associate Professor of Social Epidemiology at the Department of Public Health of Erasmus MC, with a specific interest in urban health and healthy ageing. His research focuses on the explanation of individual and area-based inequalities in health and health-related behaviours and the role of urban environmental characteristics in these disparities. Van Lenthe is interested in the application of state-of-the art research methods, including econometric methods, causal mediation analysis, and agent-based models.
Van Lenthe has extensive experience in leading large consortia, both at the national and international level. He was the scientific coordinator of the EU-funded HOPE (Health and Obesity Prevention in Europe) project and EU-funded TEENAGE (the prevention of socioeconomic inequalities in health behaviour in adolescents in Europe) project and was involved in the Demetriq project (Developing methodologies to reduce inequalities in the determinants of health). He is the former editor-in-chief of the International Journal of Behavioural Nutrition and Physical Activity. Van Lenthe published about 180 international publications.
Dr. Van Lenthe will coordinate the overall MINDMAP project (WP 1). He will oversee the development of a conceptual model of mental well-being in urban environments and will lead the creation a platform of harmonized data from all cohort studies (WP 2). He will also lead the construction of a longitudinal database of urban physical environmental characteristics, and will direct the studies assessing the impact of urban physical environmental characteristics on mental health via health behaviours (WP 6).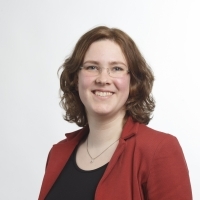 Mariëlle Beenackers
Mariëlle Beenackers is a senior research fellow at the Department of Public Health of Erasmus MC. Her main expertise and interest are on the impact of urban environmental factors on healthy ageing and health behaviour; as well as social epidemiology and complex data-analysis. She is involved in the GLOBE study and  recently she developed a toolkit for addressing socioeconomic health inequalities (Health Equity 2020).
In the MINDMAP project she will work on WP2 (data harmonization) and WP6 on understanding the impact of the urban physical environment on mental health.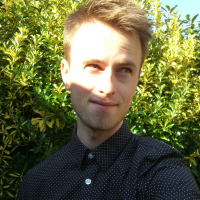 Mark Noordzij
Mark Noordzij works as a PhD researcher at the Department of Public Health of the Erasmus Medical Centre Rotterdam. He graduated in Human Geography and developed a special interest in Geographical Information Science (GIS) and the application of (open) geospatial data for analytical purposes.
Within MINDMAP his primary focus will be on the urban, physical environment (Work Package 6) and how this environment relates to the mental health of the elderly. He will also work on applying different spatial perspectives within public health research and theoretical development of core concepts.